FIRM INFORMATION
Home
About Us
Contact Us
Testimonials
PRACTICE AREAS
WORK INJURIES
MOTOR VEHICLE ACCIDENTS
Car Accidents
Motorcycle Accidents
Truck Accidents
Bus Accidents
Bicycle Accidents
Train Accidents
Pedestrian Accidents
Fatal Accidents
Rear End Accidents
Head on Collisions
Side Impact Collisions
Rollover Accidents
Intersection Accidents
Road Design and Defects
Negligence
Uninsured Motorists
WRONGFUL DEATH
BRAIN AND SPINAL CORD
Spinal Injury
Brain Injury
Head Injury
Paralysis / Paraplegia
BURN INJURIES
ELECTRIC SHOCK INJURIES
PREMISES LIABILITY
Slip and Fall, Trip and Fall
Other Premises Liability
DEFECTIVE PRODUCTS
DOG BITE INJURIES
OTHER SERIOUS INJURIES
SETTLEMENTS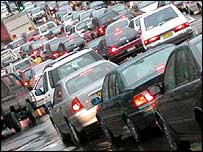 Automobile accidents result in far more injuries than any other type of personal injury case. Our roads are dangerous. Even the most careful driver in the world can be subject to very serious injuries due to the momentary negligence or carelessness of a less attentive driver in the next lane. Motor vehicle accidents are commonplace. Injuries can be severe, and their impacts may be life-long. Often, it is not enough to rely on the insurance of the negligent driver to cover all of the effects of a serious motor vehicle accident injury.


Every Motor Vehicle Accident Case is Serious:
Attorney Timothy Kennedy is one of those Philadelphia motor vehicle accident lawyers who takes every case seriously. When your neck is in such painful spasm that you can't tolerate working, looking at a computer or the head turning motions necessary to safely drive home from your doctors' appointments, you know first hand there is no such thing as a "minor" whiplash injury. The back strains and sprains victims often suffer in even low impact motor vehicle accidents can be extremely painful, disabling and hugely disruptive to a previously active lifestyle. Attorney Tim Kennedy understands this, and he treats all of these cases very seriously. More importantly, Tim uses all of the best practices of his sixteen years of experience to build every case in such a way that the defendant insurance adjuster and any involved defense attorneys will also be forced to take your case seriously, so that your settlement will be maximized and you will get the compensation your injuries deserve.


But what about those cases involving injuries so catastrophic that it is known right from the beginning that the insurance coverage from a single "at fault" driver will be insufficient? In the case of a catestrophic injury, the addition of Underinsured Motorist benefits, even if available, is still not enough.
Catastrophic Motor Vehicle Accident Injuries Demand a Skilled and Dedicated Hand:
If you or a loved one has suffered a truly catastrophic motor vehicle accident injury, you may rest assured that attorney Timothy Kennedy will go the extra mile to search out and aggressively pursue every avenue of recovery to secure the maximum possible insurance recovery from every available source, for what may be a lifetime of medical bills and other expenses necessitated by a catastrophic injury. This means looking to all potential sources of liability, whether it be the state governmental agency responsible for an unsafe roadway configuration which may have contributed to the catastrophic motor vehicle accident, or possibly another involved driver creating circumstances contributing to the accident, even where that driver escaped involvement in the collision itself. Remember also that in these times of modern safety devices in our vehicles, technology sometimes fails us -- giving rise to possible liability on the part of a motor vehicle manufacturer or the manufacturer of a defective component part or system that may have contributed to the catastrophic injury.

When questions arise as to alternate sources of liability and insurance coverage, the legal arguments often hinge on the scope of the evidence documented through investigation. The geographic scope of our practice, and the convenience of our offices in Delaware County, Center City Philadelphia, and Montgomery County to serve as bases from which to conduct early accident scene investigation may help us to secure investigation data other firms might miss. We can be effective for you whether your accident occured at an intersection in Center City Philadelphia, a side-street in Media, or at the curb-side in Norristown.

For more information about how we can effectively represent you for your serious motor vehicle accident injuries, pursue your rights in the wrongful death of a loved one caused by a motor vehicle accident, or the rights of an individual catastrophically injured by a motorcycle, truck, bus or car accident, or any other kind of accident on our roads or highways, call the Law Offices of Timothy Kennedy at 610 924 5667 or 215 559 5003
.