FIRM INFORMATION
Home
About Us
Contact Us
Testimonials
PRACTICE AREAS
WORK INJURIES
MOTOR VEHICLE ACCIDENTS
Car Accidents
Motorcycle Accidents
Truck Accidents
Bus Accidents
Bicycle Accidents
Train Accidents
Pedestrian Accidents
Fatal Accidents
Rear End Accidents
Head on Collisions
Side Impact Collisions
Rollover Accidents
Intersection Accidents
Road Design and Defects
Negligence
Uninsured Motorists
WRONGFUL DEATH
BRAIN AND SPINAL CORD INJURIES
Spinal Injury
Brain Injury
Head Injury
Paralysis / Paraplegia
BURN INJURIES
ELECTRIC SHOCK INJURIES
PREMISES LIABILITY
Slip and Fall, Trip and Fall
Other Premises Liability
DEFECTIVE PRODUCTS
DOG BITE INJURIES
OTHER SERIOUS INJURIES
SETTLEMENTS
PHILADELPHIA WRONGFUL DEATH LAWYERS
PROTECTING YOUR RIGHTS WHEN YOU'VE LOST A LOVED ONE DUE TO NEGLIGENCE

The pain of loosing a loved one is a crushing physical and emotional burden. When that untimely loss is caused by negligence, carelessness or recklessess, the pain is deeper still, because it forever carries with it the bitterness of knowing that it didn't have to happen -- it could have been avoided.

If your loved one has been killed in due to negligence, carelessness or recklessness, call Attorney Tim Kennedy, a Philadelphia attorney with experience representing the spouses and families of wrongful death victims. He knows you need much more than a shoulder to cry on -- you need a lawyer who can help bring you justice for your excruciating loss.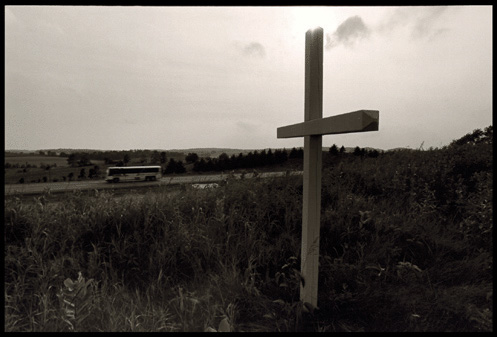 If you are the spouse or family member of the victim of a wrongful death, you need not be helpless in our legal system. Call the Law Offices of Timothy Kennedy, Philadelphia wrongful death attorneys. We will pursue every appropriate avenue of recovery to get you the full settlement you deserve. WIth sixteen years of hard-hitting experience as a personal injury lawyer, attorney Tim Kennedy will represent you personally, taking on the insurance companies to advance your rights.

We Make It Convenient for You:
Call us to discuss how we can help you find justice after the loss of a loved one due to negligence resulting in wrongful death. Come into one of our offices for a free consultation. We have three convenient locations to meet with you: in
Broomall
, serving all of Delaware County, including Media, Springfield, Darby, Ridley, Chester, Morton, and Clifton Heights and quickly reachable from West Chester; in Montgomery County, serving Norristown, Plymouth Meeting, Skippack and the many beautiful towns in between; and in the heart of Center City Philadelphia.


We also make home visits available by appointment. Whether you live in
Norristown
,
West Chester
,
Bucks County
, or even in
Allentown
,
Quakertown
or
Reading
, we are available to meet with you and serve your needs.
Free and Confidential Attorney Consultation:
Call the Law Offices of Timothy Kennedy today. Tim will talk with you directly. He will tell you what we can do for you. All consultations are free and confidential. Call us.
Please call us now: 610 924 5667 or 215 559 5003