FIRM INFORMATION
Home
About Us
Contact Us
MOTOR VEHICLE ACCIDENTS
WRONGFUL DEATH
BRAIN AND SPINAL CORD INJURIES
BURN INJURIES
ELECTRIC SHOCK INJURIES
PREMISES LIABILITY
DEFECTIVE PRODUCTS
DOG BITE INJURIES
OTHER SERIOUS INJURIES
SETTLEMENTS
Disclaimer
My promise to you: I offer free legal advice and guidance to you to best perfect and protect

your Pennsylvania Workers' Compensation claim

.

If you are on compensation or you have suffered a work injury and you are contemplating a claim, I will be available to you for legal advice concerning your claim any time, day or night, directly, without intermediaries, without call screening. I will help you find doctors

who are sympathetic and competent as well as able to document your claim and stand up for you if necessary in future litigation. I will strive with all of the skill of my sixteen years of experience litigating workers' compensation claims and representing injured workers, to ensure that your rights are protected, preserved and advanced. During all of this, I will not collect a single dime from you unless and until your claim goes into active litigation in a manner that puts your benefits at risk or until you approve a lump sum settlement I will negotiate for you. -Timothy Kennedy, Esq.

A "no risk" for you, a "no brainer" for me:
How can I afford to do this? The better question would be, how could I afford not to. First, if you have a legitimate work injury, I have an interest in making you my client as early as possible, if only to keep you away from my competitors: There are a lot of attorneys out there, as I am sure you have noticed. Few, if any, work as hard or as effectively as I do for my clients. Second, and more important, you have an interest in becoming my client as early as possible, because my early involvement in your case will give you the vast benefit of my guidance to shape and protect your rights in a system where all other involved persons (employer, insurance adjuster, company or "panel" doctors, nurse case managers, vocational specialists, "independent" medical examiners, insurance investigators, etc.) are all truly arrayed against your interests. All of these other players are well-versed in the law and the workers' compensation system. Third, even though I may end up representing you and providing you with free legal advice and services for a long time, sometimes without collecting any fee for years, my early involvement and guidance will eventually pay off, since my help and advice now will put you on the best possible footing later, when the insurance carrier or employer try to knock you off of compensation through litigation, or when you are ready to pursue a lump sum settlement and when the insurance company and employer have been made to see that a full value settlement is their only option. These are the two events that would then trigger my fee interest if I am successful on your behalf. Call me today.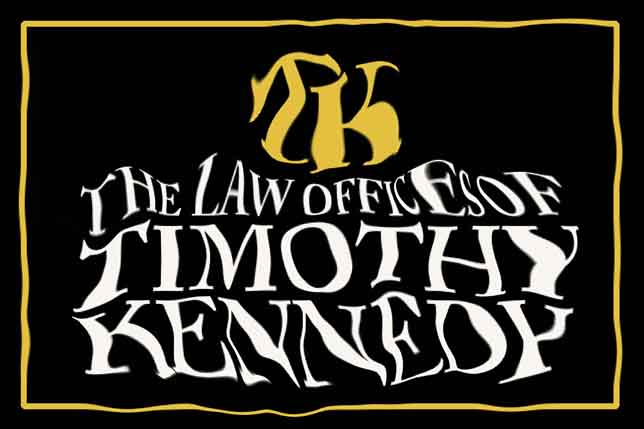 We Make It Convenient for You:
We never forget that we work for you, not the other way around. We make it easy for you. We keep you advised of what is going on in your case, by sending you copies of every letter we send out, by calling you with updates periodically, and by promptly responding to every telephone call and e-mail we receive. We also make it easy for you with two convenient locations to meet with you: Mr. Kennedy's primary offices in
Havertown
, Delaware County, just off the Blue Route and our satellite office in
Northeast Philadelphia/Trevose
at the Neshaminy Interplex.
But we know that when you are hurting, particularly in the early days, weeks or months after a serious injury, even commuting to one of our three convenient locations may be difficult for you. If your injuries have forced you from the workplace or limited your earning capacity, you may also have difficulty with the expense of commuting to one of our locations. For these reasons, we are generally available to come to you, to meet in your home or another suitable location convenient to you, by appointment. Whether you live in
Norristown
,
West Chester
,
Bucks County
, or even in
Allentown
,
Quakertown
or
Reading
, the broad scope of our personal injury and workers' compensation practice frequently takes us into your area. This makes it convenient for us to agree to meet with you at a time

and place

of your choosing, when you decide to make us your law firm of choice.
These are just some of the many ways we demonstrate to our clients, every day, our commitment to serving your needs, at the same time we are aggressively representing your rights and advancing your claims.
Please call us today: 610 924 5667 or 215 559 5003.
Whether you call it workers comp, workmens comp, workmans comp or anything else, we are the firm you want to represent your rights! - LOTK