FIRM INFORMATION
Home
About Us
Contact Us
MOTOR VEHICLE ACCIDENTS
WRONGFUL DEATH
BRAIN AND SPINAL CORD INJURIES
BURN INJURIES
ELECTRIC SHOCK INJURIES
PREMISES LIABILITY
DEFECTIVE PRODUCTS
DOG BITE INJURIES
OTHER SERIOUS INJURIES
SETTLEMENTS
Disclaimer
What Should I Do if I am Hurt at Work?
To protect yourself, it is very important that you report your work injury to your employer as soon as possible. Tell your supervisor you were injured at work, naming every part of your body that is affected. Tell your employer you plan to get appropriate medical care from a competent physician or hospital. Insist that your employer report your work injury to their workers' compensation insurance carrier. If your employer for any reason refuses to do this or delays, I strongly recommend that you call me to make sure this does not develop into a serious problem for you or your claim. The call is free, and you may not need an attorney at this point, other than for information as to your rights and your employer's obligations.

From the time the injury is reported, the insurance carrier then has twenty-one days to accept or deny your claim or to otherwise respond formally under the law. However, disability benefits in many cases may be started sooner, and access to medical treatment for your work injury should be immediate. If the insurance carrier has not provided a formal response to your claim within twenty-one days of the report of injury, such as by issuing a Notice of Compensation Payable or Notice of Compensation Denial, this suggests that the employer or the insurance carrier is violating the law. This is one of several ways in which employers or insurers attempt to protect themselves by abusing your rights. You need to contact a competent workers' compensation attorney immediately, to protect your rights.

Of course, if your have suffered an injury in the course of your work, or suffered a disease caused in the course of your work, and yet your claim is denied, you should contact me immediately. I will discuss with you how we can fight back to protect your rights under the Pennsylvania Workers' Compensation Act.

In fact, even if your claim is accepted as payable, but with an improperly limited description of your work injury, or for purposes of medical only, I would again invite you to contact me to discuss your legal rights. As but one example among many, if you know you have a herniated disc in your low back caused by a work injury, yet the insurance carrier recognizes your injury only as a lumbar strain, be assured that they have chosen this language to prejudice you and to benefit themselves, even though they may be paying you benefits. You need to discuss the exact description of your injury with a competent attorney: Me. I won't charge you for the call, and again, in this situation you may not need to to immediately go into litigation, but you need to know how the insurer's use of an artificially limited description of injury could very seriously affect your rights, your medical recovery, and the manner and amount of any lump sum workers' compensation settlement.

Similarly, if your claim is accepted under what is known as a Notice of Temporary Compensation Payable, your rights are very much at risk, and we should talk. Call Tim Kennedy at 610 924 5667 or 215 559 5003.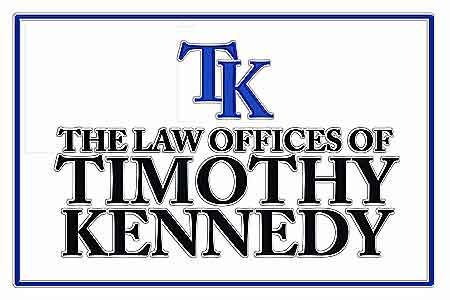 We Make It Convenient for You:
Unlike some lawyers you may have talked to or dealt with in the past, we never forget that we work for you, not the other way around. We make it easy for you. We keep you advised of what is going on in your case, by sending you copies of every letter we sent out, by calling you with updates periodically, and by promptly responding to every telephone call and e-mail we receive. We also make it easy for you with three convenient locations to meet with you:
in
Havertown
, Delaware County, just off the Blue Route and in
Northeast Philadelphia/Trevose
at the Neshaminy Interplex.
But we know that when you are hurting, particularly in the early days, weeks or months after a serious injury, even commuting to one of our three convenient locations may be difficult for you. If your injuries have forced you from the workplace or limited your earning capacity, you may also have difficulty with the expense of commuting to one of our locations. For these reasons, we are generally available to come to you, to meet in your home or another suitable location convenient to you, by appointment. Whether you live in
Norristown
,
West Chester
,
Bucks County
, or even in
Allentown
,
Quakertown
or
Reading
, the broad scope of our personal injury and workers' compensation practice frequently takes us into your area. This makes it convenient for us to agree to meet with you at a time

and place

of your choosing, when you decide to make us your law firm of choice.
These are just some of the many ways we demonstrate to our clients, every day, our commitment to serving your needs, at the same time we are aggressively representing your rights and advancing your claims.
Please call us today: 610 924 5667 or 215 559 5003