FIRM INFORMATION
Home
About Us
Contact Us
PRACTICE AREAS
WORK INJURIES
MOTOR VEHICLE ACCIDENTS
Car Accidents
Motorcycle Accidents
Truck Accidents
Bus Accidents
Bicycle Accidents
Train Accidents
Pedestrian Accidents
Fatal Accidents
Rear End Accidents
Head on Collisions
Side Impact Collisions
Rollover Accidents
Intersection Accidents
Road Design and Defects
Negligence
Uninsured Motorists
WRONGFUL DEATH
BRAIN AND SPINAL CORD INJURIES
Spinal Injury
Brain Injury
Head Injury
Paralysis / Paraplegia
BURN INJURIES
ELECTRIC SHOCK INJURIES
PREMISES LIABILITY
Slip and Fall, Trip and Fall
Other Premises Liability
DEFECTIVE PRODUCTS
DOG BITE INJURIES
OTHER SERIOUS INJURIES
SETTLEMENTS
PHILADELPHIA WRONGFUL DEATH LAWYERS
CHECKLIST AFTER THE ACCIDENTAL DEATH OF A CLOSE RELATIVE:
When a loved one has died in an accident caused by negligence or carelessness or in another wrongful death situation, there are several things that must be done by responsible family members as soon as possible. The following is a checklist for after the accidental death of a close relative:

• Determine the wishes of the wrongful death victim regarding funeral or memorial services;

• Call the appropriate funeral home or memorial society;

• Inform other family members of the arrangements and ask them to help notify others;

• Determine whether the wrongful death victim, or other family members, have made advance arrangements or payments for funeral expenses and burial costs (and/or cremation, if applicable), via calls to the decedent's funeral home of choice, family cemetary, etc.;

• Note that veterans and service members, as well as their dependents, can be buried in a national cemetery for free, or, if on VA disability, may get an allowance for burial and funeral expenses, as well as other incidental benefits;

• Submit an obituary to local newspapers. Consider naming a charity for donations if this is preferred over flowers

• Assign someone to make a list of all donations, flowers and cards received so that acknowledgment cards, sometimes provided the funeral home, may be sent to the people on that list

• Be sure the wrongful death victims property is secured, for later appraisal by the executor of the decedent's estate. Do not allow the property to be distributed to various family members until the executor is able to inventory and appraise all assets for filing in the probate court.

• It is often wise to delay financial changes and long-term decisions about finances for several months to a year after your loved one's death, to allow the necessary time for grieving;

• Unfortunately, legal action often cannot wait. Your rights and the rights of the decedent's estate may be severely prejudiced, or those rights may be lost altogether, by delay in contacting a competent attorney regarding the circumstances of death and the possibility of a wrongful death claim against applicable negligent parties or insurance policies. Please do not delay a call to our offices to discuss this matter.

• With regard to financial matters independent from a wrongful death claim or lawsuit, you must take steps to advance the administration of the decedent's estate, as explained further below.

• Notify the decedent's attorney about the death, or ask your wrongful death attorney for a referral to a probate or estate attorney. The Law Offices of Timothy Kennedy will be pleased to assist you in this regard. Please call us at 610 924 5667.

• File the will and petition at the probate court in order to be appointed executor or personal representative;

• Contact witnesses to the wills and the executor of the estate if someone else has been appointed in that title.

• Plan a meeting to review the will and handle the settlement of the estate on at least a preliminary basis. Make copies of the
will available to parties who cannot attend.

• Have the executor determine the contents of any safe deposit box and secure permission to remove those contents.

• Discuss the steps necessary to administer the estate with an attorney, bringing with you all relevant information and documents regarding finances, taxes and debts, as well as the will, the death certificate, the decedent's birth certificate, marriage license, financial statements, Social Security number and any Veterans Affairs information.

• Close out the decedent's credit card accounts and let any other creditors know of the death;

• Keep track of all expenditures from the estate, by use of a single checking account set up by the executor or attorney. The decedent's debts will be paid from this source.

• Distribute the assets of the estate to heirs and legatees, holding back sufficient assets for any late discovered debts until the period runs out for creditors to make claims, per the advice of the estate attorney. Also retain a reserve for any unanticipated claims, future anticipated costs of estate administration and the costs of closing out the estate.

• In situations where a wrongful death claim or cause of action is pending, the estate will need to remain open until the claim is resolved and pending related costs and a final settlement distribution, distribution of a wrongful death award, etc. This is particularly important in that he wrongful death settlement or award may be the single greatest asset of the estate in many instances. Costs will be handled pursuant to the relevant fee agreement with the involved wrongful death attorney, and in the event of a wrongful death settlement or award, are generally handled as a component of the settlement distribution for the claim or lawsuit.

• The executor will be responsible for filing an account with the probate court listing income to the estate after the date of death, and all expenses and estate distributions. Once this accounting is approved by the probate court, the executor can distribute all sums in the estate and finish in his or her role as executor.


More on Wrongful Death:

If your loved one has been killed in due to negligence, carelessness or recklessness, call Attorney Tim Kennedy, a Philadelphia attorney with experience representing the spouses and families of wrongful death victims. In some cases, a defendant may be strictly liable for the accident, injury or event resulting in the death, even in the absence of negligence.

Tim Kennedy is an experienced trial attorney who knows you need much more than a shoulder to cry on -- you need a lawyer who can help bring you justice for your excruciating loss. Unfortunately, you cannot afford to wait to pursue your claim on behalf of a lost loved one, no matter how badly you may want to the world to just stop after a devastating loss. Delay in contacting a skilled attorney could lead to loss of evidence, missed statutory deadlines, or other prejudice to your claims.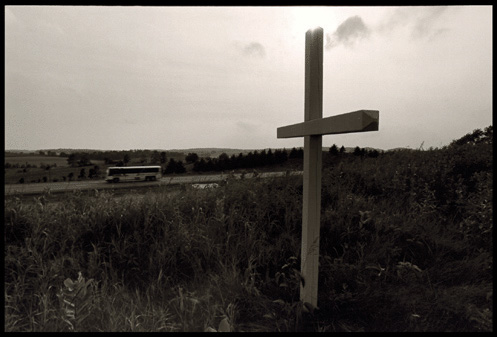 If you are the spouse or family member of the victim of a wrongful death, you need not be helpless in our legal system. Call the Law Offices of Timothy Kennedy, Philadelphia wrongful death attorneys. We will pursue every appropriate avenue of recovery to get you the full settlement you deserve. WIth sixteen years of hard-hitting experience as a personal injury lawyer, attorney Tim Kennedy will represent you personally, taking on the insurance companies to advance your rights.

We Make It Convenient for You:
Call us to discuss how we can help you find justice after the loss of a loved one due to negligence resulting in wrongful death or under circumstances of strict liability. Come in to one of our offices for a free consultation. We have three convenient locations to meet with you: in
Broomall
, serving all of Delaware County, including Media, Springfield, Darby, Ridley, Chester, Morton, and Clifton Heights and quickly reachable from West Chester; in Montgomery County, serving Norristown, Plymouth Meeting, Skippack and the many beautiful towns in between; and in the heart of Center City Philadelphia.


We also make home visits available by appointment. Whether you live in
Norristown
,
West Chester
,
Bucks County
, or even in
Allentown
,
Quakertown
or
Reading
, we are available to meet with you and serve your needs.
Free and Confidential Attorney Consultation:
Call the Law Offices of Timothy Kennedy today. Tim will talk with you directly. He will tell you what we can do for you. All consultations are free and confidential. Call us.
Please call us now: 610 924 5667 or 215 559 5003
Additional Wrongful Death Information:

Checklist After Accidental Death of Close Relative (back to top)